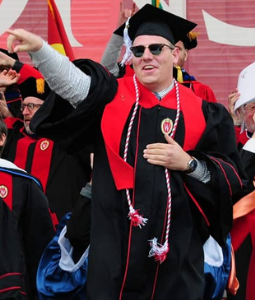 Alumni Profile: Joshua Gutzmann '18
Degree(s): BA Psychology, Political Science, Economics and Sociology – UW–Madison; M.Ed'19 – Lipscomb University
Current Occupation: Law Student at University of Minnesota Law School
What are some of the benefits of your psychology degree?
I still often discuss the way people think and interact with the world. Several courses, for example criminal psychology in law school and educational psychology as a teacher, come up often.

How did you find your way to your current profession?
I knew I wanted to have an impact so I decided to become a teacher, but I quickly realized that there are a lot of legal and policy issues that need to be addressed, so I applied to law school.

What advice would you give to students graduating with a psychology degree?
Be open to a wide range of opportunities and dedicate yourself to whatever you are doing.