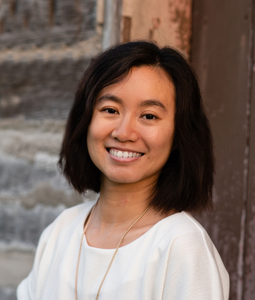 Alumni Profile: Nanxi Xu '13
Degree(s): BA Psychology and BBA Finance, UW–Madison 
Current Occupation: Senior Policy Research Associate at Prenatal-to-3 Policy Impact Center, Vanderbilt University
What are some of the benefits of your psychology degree?
It brings in both human and technical perspectives at work. A Psychology degree helps me understand how to communicate effectively and build trusting relationships, and it also trains me how to collect, analyze, and present data to broad audiences.

How did you find your way to your current profession?
Networking and interviewing

What advice would you give to students graduating with a psychology degree?
Try a broad range of things at school: take classes that interest you, volunteer at organizations that align with your values, secure summer internships and/or part time positions to interact with diverse populations. All these experiences inside and outside of classroom will help you find out who you are, what's important to you, and what kind of person you're motivated to become one day.
If interested, please list an identity or group membership of which you are particularly proud: 
Women of color, international scholar
Connect with Nanxi Xu on LinkedIn