The Department of Psychology's Board of Visitors is a group of alumni and friends who support, advise, and advocate for the psychology department. The general purpose of the Board of Visitors is to assist the psychology department in remaining in the top tier of departments in the country.
The Board's mission is to:
advise the department on ways of increasing awareness of the department's achievements among alumni, students, friends, peers, and the general public;
assist the department and the UW Foundation in fundraising for needs that are not met by general purpose revenue;
advocate for the department with the College of Letters and Science and the UW Administration as requested by the department;
advise the department on other relevant matters, as defined and requested by the department.
Fostering greater communication and cooperation, the Board forms a vital bridge between past and present students, between faculty and alumni, and between the University and the larger communities of state, region, and nation in an interconnected, globalized world. Board members' expertise and commitment are valuable human resources for the department's renewal and growth.
We are alumni of one of the preeminent psychology departments in the country. With your support we can maintain that position and ensure our students obtain the education they want and need.
This is an accordion element with a series of buttons that open and close related content panels.
Mark Laufman, Chair
Michael Asher, Graduate Student Representative
Michael Asher is currently a fourth-year graduate student at UW-Madison, working towards a PhD in social psychology. In his research, Asher uses a mixture of observational work, laboratory experiments, and field experiments (i.e., classroom interventions) to study the factors that facilitate academic motivation. To date, the majority of his work has taken place in the domains of college math and science. Before coming to Wisconsin to pursue his PhD, Asher taught high school math in the South Bronx of New York City. He received a BA in Psychology from Duke University in 2013, and a MSEd from Hunter College in 2015.
John Dolan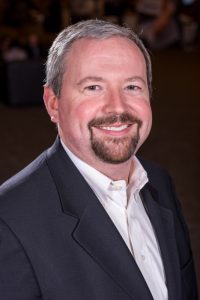 John Dolan is a Key Account Director at Google. He is part of the Google Healthcare and Life Sciences team that partners with large companies advising on their digital transformations to improve healthcare, modernize operations and drive business outcomes. Dolan has been in the hi-tech field for over twenty years working with global Fortune 500 corporations in their adoption of technology. He has previously worked at SAP, JDA, SumTotal Systems and HighJump Software. He began his career in supply chain in the food industry.
Dolan holds his Bachelor of Science in Psychology from the University of Wisconsin–Madison. He and his wife Margo live in the Milwaukee area and have two children (and a dog).
Sidney Dobbins, Undergraduate Student Representative
Undergraduate Representative
Lauren Duxstad
Associate, Winston and Strawn LLPBA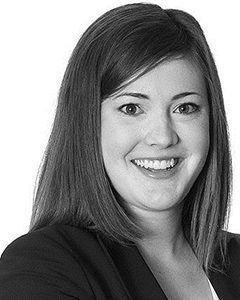 Tamar Kelber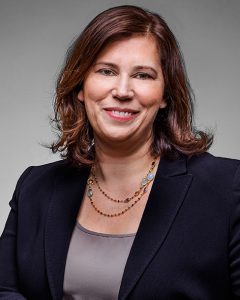 Tamar Kelber is a member of Gass Weber Mullins LLC, a trial boutique law firm in Milwaukee, WI and Miami, FL. Kelber previously was a partner at Sidley Austin LLP in Chicago, where her practice focused on mass tort litigation, and national coordination and defense of pharmaceutical and other product liability cases, and counseling on the prevention and reduction of regulatory and product liability risks. At Gass Weber Mullins, she has expanded her practice to include commercial disputes, catastrophic injury and healthcare litigation, and internal investigations.
Kelber graduated with a BA in Psychology and Sociology, with honors, from the University of Wisconsin–Madison in 1991 and received her JD from Northwestern University School of Law in 1994, where she was Associate Articles Editor of the Northwestern Law Review. After graduating law school, she clerked for the Honorable James B. Loken, U.S. Court of Appeals for the Eighth Circuit (who graduated with a BS in Economics from the University of Wisconsin–Madison in 1962). Kelber lives in Milwaukee, Wisconsin with her husband, Brian Feiges, who graduated with a BS in Psychology from the University of Wisconsin-Madison in 1989. They have two children, Samara and Isaac.
Andrea Konz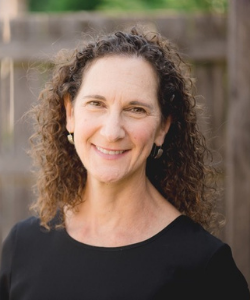 Andrea Marcus Konz is an industrial organizational psychologist with over 30 years of experience in the areas of talent management and organizational effectiveness. Konz spent the majority of her career as an HR Executive at SC Johnson in Racine, WI. During her time there she provided leadership in the areas of employee selection, performance management, executive coaching, and succession planning in addition to team development and change management. Since leaving SCJ, Konz has been sharing her passion for Industrial Organizational Psychology with students. She has taught a UW-Madison psychology capstone course in I/O since fall, 2015, and continues to consult in the I/O field.  
Konz graduated from UW-Madison in 1982 with a BS in Psychology and Sociology. She attended the University of Maryland – College Park where she received her MA and PhD in Industrial Organizational Psychology. When she is not working for fun, Konz is actively involved in her community.  She is a trained CASA (Court Appointed Special Advocate), advocating on behalf of abused and neglected children, works at a local food pantry weekly, and built an informal women's network in her community to give individuals a forum to discuss and take action on issues that concern them. Konz lives in Franklin, Wisconsin, along with her husband, Rich Konz, who graduated from UW-Madison with a BBA in Accounting and MBA in Finance. They have three sons, Matthew (BS, 2016), Zachary (BS, 2018), and Aaron.
A. John McSweeny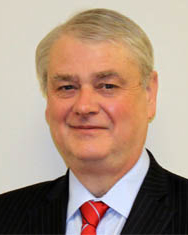 A. John McSweeny, J.D., Ph.D. is Professor Emeritus of Psychiatry, Psychology and Neurology at the University of Toledo in Ohio. McSweeny has been a faculty member at Northwestern University, West Virginia University, the Medical College of Ohio and the University of Toledo (UT) for a total of 42 years His primary clinical, educational and research interests have concerned the cognitive aspects of degenerative brain diseases. After graduation from law school and admission to the Ohio Bar in 2010 Dr. McSweeny turned his attention to issues in Healthcare Law and Elder Law, including Civil Capacity, and co-chaired an effort to develop interdisciplinary educational programs in law and medicine, including a JD/MD joint degree program, at UT. Dr. McSweeny retired from the University of Toledo in 2016 after serving as the Interim Chair of the Department of Psychology for three years but returned in 2019 to develop and lead an externship program for clinical psychology graduate students. He continues to see patients in the Neuropsychology Laboratory at the UT Medical Center on a part-time basis and also has a private practice providing consultation on Psycho-legal and Medico-legal issues to attorneys.
McSweeny holds a BA in Psychology, with distinction, from the University of Wisconsin-Madison, an MA and PhD from Northern Illinois University, a JD, magna cum laude, from the University of Toledo College of Law, and a Certificate in Elder Law from the University of Toledo. He is married to Marilee Erickson whom he met at a UW Sigma Phi beer supper in November 1967. They have two children, Andrew and Patrick, who work in IT fields. They have lived in Ottawa Hills, Ohio for the past 38 years.
Amanda Riek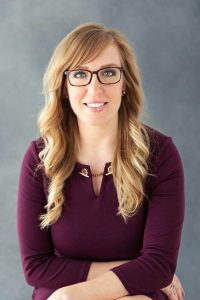 Amanda Riek is an attorney with Lagmann, Inc.
Joyce Rosevear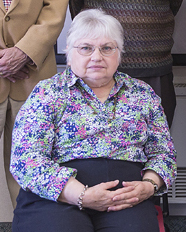 Joyce Yelencsics Rosevear earned her MA and PhD in Psychology at the University of Wisconsin–Madison after receiving her undergraduate degree in 1965 at Cornell University in Ithaca, New York.
As a graduate student, she conducted primate behavior research and was also a teaching assistant in Introductory Psychology courses. She learned a lot about being a "natural-born Badger" from those hundreds of students. After completing her PhD, she taught briefly at the UW Waukesha Center campus, getting to know still another variety of Wisconsin student. Her husband's long career as a Madison high school teacher introduced me to a population of young students who would pursue a UW education.
The range and quality of Wisconsin's educational opportunities inspired me to support a small element of the Department of Psychology's offerings. The experience of serving on the newly formed Board of Visitors has kept me in touch with the experiences of current undergraduates and the needs of a modern university.
Ila S. Rothschild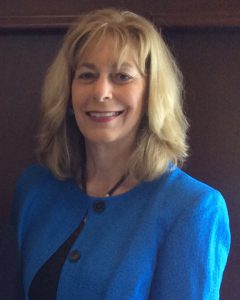 Ila S. Rothschild is a healthcare attorney, consultant and certified mediator.  She has worked with physicians, health care professionals, hospital and medical groups, and advocated on behalf of patients. Rothschild served as Assistant General Counsel for the American Hospital Association, Director of Private Sector Advocacy with the American Medical Association, and Special Counsel with The Joint Commission. She also had a private practice in California and currently maintains a private practice in Chicago.  
Rothschild received a bachelor's degree in psychology at the University of Wisconsin–Madison. Given this background, and a long standing interest in health care, she went on to obtain a master's degree in social work from the University of Chicago. Her interest in health care led her to work as a medical social worker at a major teaching hospital in Chicago. Needless to say, her education and training aided her as she helped patients and medical and nursing staff deal with medical and ethical crises. Often these crises bordered on legal issues, and after seven years in social work, Rothschild decided to attend law school where she could mesh her interests in social work and health care with the law.
Early on, Rothschild recognized that much of what she did was early conflict resolution. As Special Counsel with The Joint Commission, she researched and drafted a standard (for hospitals) on the management of dispute resolution. She also served as a co-author on a "Dispute Resolution Toolkit" for the American Health Lawyers Association. 
Rothschild has written and spoken on issues pertaining to the medical/legal practice, including medical tourism, telemedicine and aid-in-dying. She obtained a position as lecturer-in-law at the University of Chicago Law School where she taught courses on legal and ethical issues in health care.  
All told, Rothschild says, her early coursework in psychology served as a springboard for her to work and teach within the health law arena, for which she is grateful.
Sigmund (Sig) Sattenspiel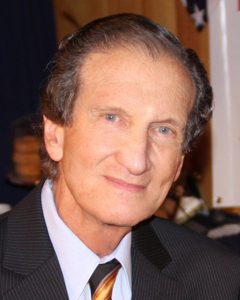 Sigmund Sattenspiel was born in Brooklyn, New York, graduating from Midwood High School. He attended the University of Wisconsin–Madison, receiving his BS in psychology and pre­medical sciences followed by graduate work in genetics research. He was accepted to the prestigious University of Maryland Medical School in Baltimore where he excelled and received his M.D. degree in 1965. After completing an internship at Cook County Hospital in Chicago, Sattenspiel served for two years as a commissioned officer in the U.S. Public Health Service in Norfolk, Virginia. After this discharge, he spent the next four years in his specialty training as a resident in otolaryngology/head & neck surgery/plastic surgery at Mount Sinai Hospital in New York City, among the best programs in the country. Upon completion of this comprehensive training, Sattenspiel entered private practice in Freehold, New Jersey where he remains active today at his Sattenspiel Surgical Arts Pavilion.
Sattenspiel is a globally renowned facial plastic and cosmetic surgeon who is dual Board Certified by the American Board of Facial Plastic and Reconstructive Surgery and by the American Board of Otolaryngology. He is a fellow of and productive member of a number medical and specialty societies. Academically, he maintains appointments on the clinical teaching faculty of Mount Sinai Hospital in New York City and as Clinical Assistant Professor at Rutgers Medical School in New Jersey. Among his numerous positions and appointments through the years, Sattenspiel was Chairman of the Department of Surgery at CentraState Medical Center for thirteen years. He also served a two-year term as President of the New York Facial Plastic Surgery Society.
Sattenspiel is not only enamored by the art and science of medicine, but he is passionate about the role that his psychology background from the University of Wisconsin has played in his practice. While he incorporates psychological principles in his emotionally charged medical field, he has gained an international reputation by lecturing, demonstrating and publishing. Accordingly, he is able to convey to his colleagues his technical expertise as well as his innovative practical and philosophical concepts regarding patient care.
Peter Shapiro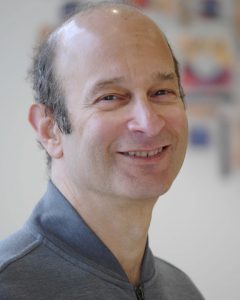 Peter Shapiro received his PhD in Social Psychology from UW-Madison in 1986 (MA in 1984). His minors were in Cognitive Psychology and Statistics/Methodology. Prior to that, Peter received a BA in Psychology at Rutgers College/Rutgers University, with a minor in Philosophy. Peter started his career in Primary Research at Arbor, Inc., in Philadelphia, where he learned Attitudinal Segmentation, Attitude-Tracking-Usage, Buyer Motivation, Corporate Image, Advertising and Evaluation Research and Customer Satisfaction research. He then embarked on a 30-year career at the Nielsen Company, focusing on Consumer Package Goods. He has held several positions in Advanced Analytical Consulting, spanning multiple capabilities: Marketing Mix, Strategic and Tactical Price & Promotion Analytics, Purchase Segmentation, Market Structure, Category Management/Shopper/Sales Analytics, Brand Strategy, Assortment Analytics and New Product Analytics.
Charles (Chuck) Snowdon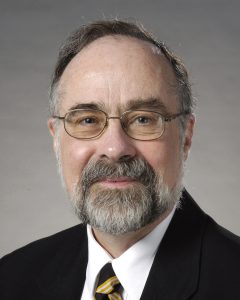 Charles T. Snowdon is Hilldale Professor of Psychology Emeritus at the University of Wisconsin, Madison. His research involved marmosets and tamarins, cooperatively breeding primates from the Neotropics. He and his students studied vocal and chemical communication, social cognition, social development, behavioral endocrinology and paternal behavior in these monkeys in captivity and the field. His laboratory pioneered the development of several non-invasive or minimally-invasive research methods, including extracting and measuring hormones from urine and feces and developing functional brain imaging methods for small primates. He held continuous research grants from NIH from 1977 through 2008 and had 23 years of support through a Research Scientist Award. He received the Distinguished Primatologist Award from the American Society of Primatologists and the Clifford Morgan Distinguished Service Award from the Society of Behavioral Neuroscience and Comparative Psychology of the American Psychological Association.
Snowdon served as American Editor of Animal Behaviour (1985-88) and Editor of the Journal of Comparative Psychology (1995-2000) and as Associate Editor and on the Editorial boards of several other journals. He has been a member of NSF review panels and NIH Study Sections. He served four years as Department Chair and five years as Director of the College of Letters and Science Honors Program. He has also served on the campus wide promotions review committee.
In retirement he has chaired the faculty advisory committee to the Study Abroad program, has served as a University Ombuds and a member of the Psychology Department Board of Visitors. He is active in the community as a teacher of Scottish Country Dance and as president of the Board of Trustees of Madison Opera.
Steve Suomi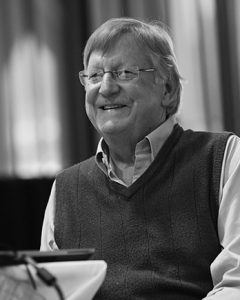 Steve Suomi is Chief of the Laboratory of Comparative Ethology at the National Institute of Child Health and Human Development.
Linda Vakunta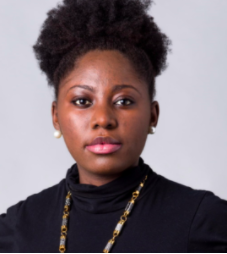 Linda Vakunta is the Deputy Mayor of the City of Madison, Wisconsin. She holds a PhD in Environmental Studies, a Master's Degree in Rehabilitation Psychology ,and a Bachelor's Degree in psychology from the University of Wisconsin-Madison. 
Ann Vertovec
Ann Vertovec is a physician at Lake Forest Hospital.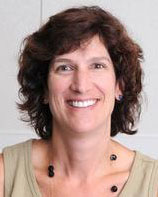 Dave Weiner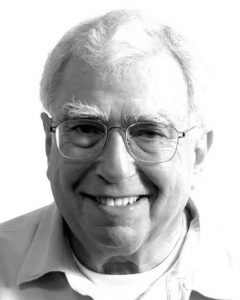 Dave Weiner is the CEO/Chairman of Marketing Support, Inc.
Caitlin Ziegler