Zhalarina Sanders '15, a native of Tampa, Florida, currently based in Atlanta, created an autobiographical music cinema series entitled The Light with PBS Wisconsin, which she wrote, acted in, and produced. Originally released in May 2020, the series won an Emmy in the Chicago/Midwest region for Outstanding Achievement in Arts/Entertainment Programming on November 22.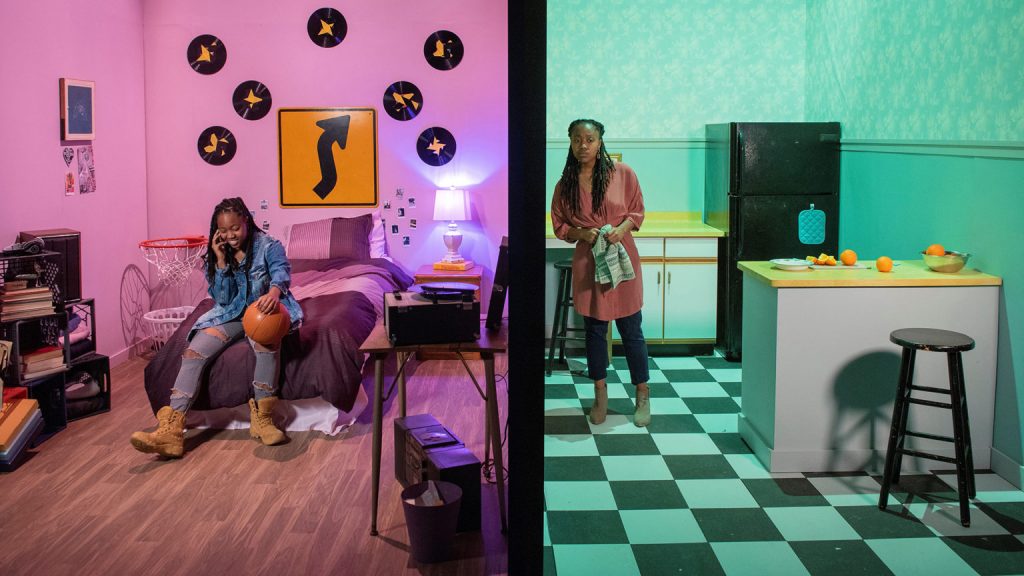 In the series, Zhalarina acts as both her high school self and her mother, Dijonette. Over three short episodes, or "acts," a coming of age story unfolds, following Zhalarina's first experience dating a girl and her mother's disapproval and reckoning with this. Combining Zhalarina's artistry in rap and theater arts, each episode is a song, featuring the same beat produced by Justin Santos and the same chorus, with each verse progressing the narrative.
Producers for PBS Wisconsin reached out to Zhalarina seeking to work with her after seeing her one-woman show Rose Gold at the Line Breaks Festival of the University of Wisconsin-Madison and interviewing her for the documentary Hip Hop U: The First Wave Scholars. Zhalarina earned a bachelor's degree in psychology and a master's degree in counseling psychology, pursuing her bachelor's through the First Wave Program. The creative team at PBS Wisconsin describe The Light as "at once personal and universal—attending to the complexities of identity, coming-of-age, faith, self-actualization, and the bonds and tensions between parent and child."
Of creating The Light, Zhalarina says, "It's been so fulfilling and edifying to be able to take very personal moments and create the world that existed around them 10 years ago." The Chicago Emmy awarded in November is the most major award Zhalarina has won to date. Currently a full-time, independent artist, Zhalarina is soon to release all the songs from her debut rap album, Again.
The Light is available to watch at https://pbswisconsin.org/the-light/.