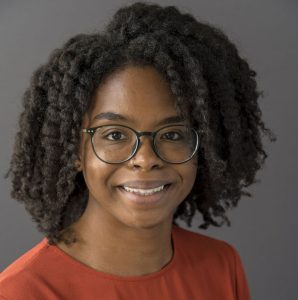 After working as a visiting professor for the past semester, Morgan Jerald will permanently join the University of Wisconsin Department of Psychology in fall of 2022, bringing her research on intersectionality and stereotypes with her.
Jerald researches how young people learn about race, gender, sexuality and the stereotypes associated with these identities. Jerald said her focus recently is on stereotypes of Black women and how young people learn these stereotypes through the media. She is also interested in how awareness of stereotypes affects the health and well-being of those target groups.
"College students are a particular kind of person representing a particular demographic, and so I'm really interested in expanding my research to community samples," Jerald said. "So actually going out into the community in Madison or Milwaukee for example, and also working with older women."
Jerald is also interested in studying younger populations. One current project she is excited about is a study of teenage girls in the U.S. and U.K. from different ethnic backgrounds. This age is a time of significance for gender identity and body image, and Jerald said the project will look at many different variables related to the issues facing teenage girls.
Jerald was an assistant professor of psychology at Macalester College for the past four years. Taking a sabbatical from Macalester for the spring semester, she joined UW as a visiting assistant professor and came to Madison in January.
For her, the extra time and resources at UW will allow her to expand her research to demographics she hasn't previously been able to study. Jerald said she enjoyed visiting Madison before permanently joining the UW faculty.
"It was really nice to be able to familiarize myself with the department and my colleagues, and then I just accepted an offer to stay here on a tenure-track position long term," Jerald said.
The Intersectionality and Marginalization Lab will move from Macalester to UW with Jerald. The name reflects the lab's focus on how different systems of oppression and social identities intersect to influence people's experiences, Jerald said.
Jerald is one of three Black professors recently hired by the UW Department of Psychology. Demis Glasford will also start in fall 2022 along with Jerald, and Ashley Jordan will join the faculty in fall of 2023. When accepting her position at UW, Jerald said it was important she would not be the only person of color being hired to the predominantly white faculty, especially since the department had only two tenured faculty of color.
"I think having those numbers and representation helps bring a really important perspective to discussions and decisions that are being made in the department," Jerald said. "I think it also influences the kinds of students that come for graduate school and also the kinds of students that want to pursue psychology as a major in undergrad."
It is very important for students of color to have role models in the fields they want to work in, Jerald said. More representation could help attract students who may not be traditionally interested in psychology and lead to greater diversity of psychology students. Through research and teaching, Jerald is looking forward to having quality interactions with these students.
Excerpted from the Badger Herald. The full article by Michaela Kihntopf can be found here.