Day of the Badger is coming this Tuesday, April 6 – Wednesday, April 7.
This 1848-minute event is an opportunity for all alumni, students, and friends throughout Badger nation to give to their passion, show their pride, stay connected to the university. Everyone who loves UW–Madison is welcome and encouraged to participate. The goal is to unite Badgers in an effort to advance the mission of the university by bringing awareness to its achievements and raising critical funds to help the UW remain a world-class educational institution.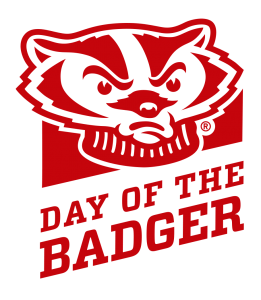 During the previous Day of the Badger in 2019, the Department of Psychology raised $9,900 from 31 gifts, 17 of which were made by first-time donors. We extend our sincere thanks to everyone who made donations both big and small on that day.

This year, thanks to the Psychology Board of Visitors, your gift will be matched dollar for dollar — up to $7,500 — during Day of the Badger. Gifts of all sizes will make a big difference! 
Look for more information about Day of the Badger 2021 on our Facebook, Twitter, and Instagram accounts. So wear red, stay connected, and show your support for the University of Wisconsin–Madison Department of Psychology on April 6–7!