Following the murders of George Floyd, Ahmaud Arbery, and Breonna Taylor earlier this year, the Department of Psychology affirmed our commitment to BlackLivesMatter and the need to address racism, and created a new position – the Associate Chair for Equity, Inclusion, and Diversity – to ensure that our rhetoric is followed up with concrete and effective action.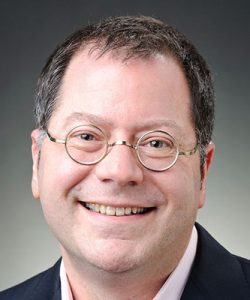 While there are many areas in which to improve with regard to issues of equity, inclusion, and diversity, College of Letters and Science Distinguished Professor of Psychology Seth Pollak, who assumed the new associate chair role in July, will be directing his efforts exclusively to issues of racial equity.
"I absolutely believe that we are at an inflection point right now with regard to race," said Pollak. "Members of our department have a high level of motivation to be more accountable, and this is a moment in time when we are likely to be able to secure additional resources for diversity if we develop a strong, thoughtful plan. With this in mind, my goals are to identify and implement meaningful actions immediately and to help us collectively formulate a vision and longer-term intentional strategy for racial equity and diversity objectives we can work towards."
Since July, the department has already pursued a number of ambitious goals, including writing a proposal for hiring six faculty of color and launching a number of racial equity workgroups to address graduate student recruitment, faculty diversity, undergraduate access and community-building, and internal department communication and public messaging. Two additional workgroups tasked with addressing issues in undergraduate and graduate curriculum will be added this month. Each workgroup is comprised of students, faculty, staff, and alumni.
"It has been extremely encouraging to see how open and engaged members of our psychology community have been in creating an anti-racist department," said Pollak. "Everyone's willingness to generate ideas and devote their time to these efforts will certainly move us forward."
Added Pollak, "In propelling ourselves to think creatively and draw on the best empirical evidence that exists, we can identify promising areas where investment of resources, focus, and experimentation can serve as remarkable and enduring engines of change. I intend for our department to serve as a role model of innovation on issues of racial equity not only on our campus, but nationally."