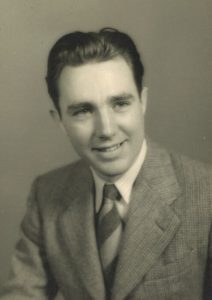 Former psychology professor Willard Thurlow passed away peacefully at home on April 1, 2022. A faculty member of the Department of Psychology at the University of Wisconsin-Madison from 1952-87, he also served as department chair from 1979-81. Thurlow was a Fellow of the American Psychological Association and American Association for the Advancement of Science, member of the Acoustical Society of America, Psychonomic Society, American Auditory Society, Phi Beta Kappa and Sigma Chi.
His research embraced the psychology of hearing and sound localization. He devised practical ways to aid the hearing and visually impaired, including a "better Braille" system, early electronic telephone hearing assist devices as well as a mechanical device for tactile messaging for the blind/deaf.
A full obituary can be found here. The Department of Psychology sends its condolences to his family, friends, and all those who had the pleasure of working alongside him.