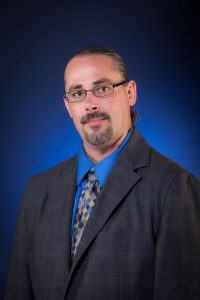 Recognized for his outstanding contributions as a peer reviewer for Teaching & Learning Inquiry, senior lecturer Dr. Jonathan Gallimore received the inaugural Gary Poole Distinguished Reviewer Award granted by the editorial team of Teaching & Learning Inquiry (TLI), the journal of the International Society for the Scholarship of Teaching and Learning.
The Gary Poole Distinguished Reviewer Award recognizes substantive feedback that reflects TLI's mission, scope and review criteria and provides helpful ideas for moving the submission forward; clear writing, constructive tone; timely, reliable responses to invitations to review and completion of review
In his nomination letter, an author wrote of Gallimore: "[In a publishing career exceeding 20 years], I have never received feedback like I got from this reviewer, that was specific, clear, and actionable." Additionally, the author said, "This focus on mentoring and developmental improvement and growth is exactly what Gary Poole's Constructive Inclusionism approach is all about. This isn't about improving manuscripts; it's about improving the scholars themselves, and it's unlike anything I've experienced with any other journal."
Congratulations, Dr. Gallimore!