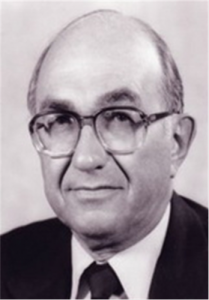 Our friend and colleague, Professor Len Berkowitz passed away on January 3rd, 2016. Professor Berkowitz was a faculty member in the Psychology Department from 1955 to 1989, and is considered one of the founding members of the department.
His extensive research career included pioneering work in the area of altruism, as well as well-known works studying aggression, including the effects of violence in film and TV. He remained active after his retirement, submitting works for publication up to his final submission on November 1st, 2015.
He is survived by his wife of forty years, Norma, his children, Phyllis Hathaway, Marti Ellerman, his stepsons Warren and David Nesbitt, five grandchildren, two step-grandchildren, and his brother Samuel.
The family has established a memorial fund in Professor Berkowitz's honor, to help support graduate students in the Psychology Department. Contributions can be made by visiting the Psychology Department's Giving Website (http://psych.wisc.edu/giving.htm) or by contacting Andrew Kitslaar at the University of Wisconsin Foundation.