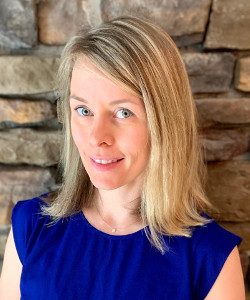 I study ways to improve the mental, physical, social, and general well-being of sexual violence survivors. Decades of research have revealed that about one in five women in the United States will experience a rape during her lifetime and nearly one in two will experience unwanted sexual contact. Indigenous and multiracial people, as well as bisexual, transgender, and non-binary people, are at highest risk for sexual violence. Sexual violence is associated with physical and mental health conditions, including cardiovascular disease, poor reproductive health, posttraumatic stress disorder (PTSD), depression, suicidal ideation, and substance misuse. If survivors report their assaults, they also face challenges navigating our legal system.
As a clinical psychologist, I focus extensively on preventing and treating the mental health and behavioral consequences of sexual violence. Research shows that one month after sexual assault, 75% of adult survivors suffer from PTSD, an emotionally exhausting and debilitating condition. Without treatment, about 40% of survivors still experience PTSD one year after the assault. PTSD is often accompanied by depression and suicidal ideation, and those with PTSD may self-medicate with alcohol, marijuana, nicotine, and/or opioids. To prevent these consequences, my colleagues and I have developed and tested brief interventions that can be used in the immediate aftermath of sexual violence. For example, in the emergency room, we have found that survivors who receive a brief video addressing avoidance and coping skills have fewer PTSD and depression symptoms, fewer suicidal thoughts, and lower alcohol, marijuana, and nicotine use 6 months after the assault, than those who do not view the video. We currently are working to see if this video is effective for all genders and whether these messages can be delivered effectively in other formats, such as text messages.
Developing and testing interventions for mental health and behavioral conditions is key, but even the best interventions are not effective if people do not know about or cannot access them. For example, only 20% of female rape survivors seek post-assault medical care, and societal stereotypes about rape often play a role in preventing survivors from seeking this needed care. Since coming to UW-Madison in 2020, I have begun examining trauma-informed ways to empower survivors and provide them with choices and options. Data collected from UW-Madison students in 2019 indicated they were largely unaware of, and rarely utilized, forensic medical care, which can connect survivors to important follow-up services, including legal options. Through a partnership with a local non-profit, Dane Multi-Agency Center (DaneMAC), and a grant I received from the Department of Justice's Office for Victims of Crime, UW-Madison can now offer students forensic nurse exams on campus during business hours. In its first year, the program has served nearly 50 survivors who reported that they would not have gone off campus to receive this care. In spring 2022, the campus launched a social media campaign and students in my Sexual Violence Research and Activism class created and printed brochures about the on-campus forensic exams. We will continue spreading knowledge about options for care and anticipate heightened awareness and use in the years to come.
My colleagues and I are now focusing on ways to make forensic exams themselves more culturally sensitive for survivors of color and/or bisexual, transgender, queer, and non-binary people in the state of Wisconsin. Advisory boards of community survivors and nurses will guide our research and ensure appropriate development of our methods. Our findings will be critical to improving training for forensic nurses with the ultimate goal of expanding access to services for all survivors and improving long-term physical and mental health.
Preventing violence is critical, but until the scourge of violence is eradicated, I am committed to using research to advocate for access to, and improvement in, care that can enhance immediate and long-term wellbeing for sexual violence survivors.
This essay was originally written for the Fueling Discovery insert in the October 23, 2022 issue of the Wisconsin State Journal. Kate Walsh is a professor in Psychology and Gender & Women's Studies and director of the Sexual Violence Research Initiative. Her research and teaching focuses on violence, mental health, and substance misuse. Other current projects include evaluating Wisconsin's Housing First Pilot Program and studying campus contexts that contribute to sexual violence.