When Jonathan Gallimore joined the Department of Psychology in the fall of 2019, he had never taught a 350-person class and relished the opportunity to adapt his active learning techniques to large classes.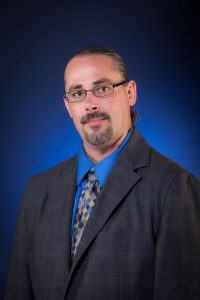 Less than two semesters into his new position, he made yet another adaptation – along with teachers everywhere – to online learning. And with help from a recent Instructional Continuity grant from the university, Gallimore's spring semester Psych 202 (Introduction to Psychology) and Psych 210 (Basic Statistics for Psychology) course design has already increased student engagement and success.
Last semester's course feedback showed Gallimore how students were utilizing course elements and which elements improved their learning and success in the course. Additionally, his student-centered teaching style and focus on collaborative learning influenced the course revisions.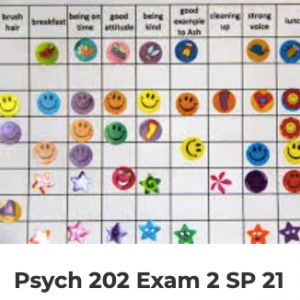 In Psych 202, students use Quizlet and Kahoot, game-based learning platforms, for weekly and exam review sessions. For Psych 210, Gallimore combined the group formation aspects of Team Based Learning with the activity structure of Process Oriented Guided Inquiry Learning to maximize the benefits of immediate feedback. Practically, that means that when groups submit a part of a worksheet, they are given the answer key in the quiz feedback, and that a professor or TA is available during the group meeting for synchronous questions. 
The new group worksheets create accountability, Gallimore says, and help him evaluate how groups are using their worksheets. "Learning analytics can help me evaluate if people are preparing before their group meetings or just before the exam. I can intervene and guide groups early in the semester before bad habits negatively impact their learning."
Student feedback affirms that the availability of the professor or TA during group meetings is beneficial. In mid-semester feedback, one student shared, "Being present during the group Zoom calls is super helpful and helps to increase communication because it can be intimidating going to office hours if I'm not entirely sure what my question is." Adds another, "I find it really helpful that you are available and willing to jump in and help out during our group meetings. Thank you for doing that!"
Ever the statistician, Gallimore is also crunching the numbers of exam results – and already seeing success. The most recent exam saw a whopping 31.3% of students receive a 90% or more (compared to 20.4% last semester), while only 3% received an F or lower than 60% (compared to 11.5% last semester).
In addition, Gallimore notes, "students seem more engaged with the course materials and reported that they are happier with our course than some of their other courses. In the Week 4 Group Report, I asked students to describe how the group has helped them and how they have helped their group. Interestingly, many students reported that the group helped them more than they helped the group."
The increase in student engagement doesn't surprise the department's Associate Chair for Undergraduate Studies Maryellen MacDonald. "Jonathan has put incredible effort into promoting instructor-student and student-student interaction in his classes. In a time when students are really feeling isolated and adrift, his innovative teaching is incredibly special."