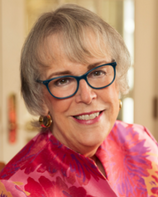 In her 36 years as a faculty member at UW-Madison, Professor Janet Shibley Hyde made significant strides in the fields of human sexuality, gender differences, and gender studies. Among her most notable achievements, Hyde co-authored the bestselling textbooks Half the Human Experience and Understanding Human Sexuality, and developed the groundbreaking Gender Similarities Hypothesis which holds that males and females are more alike than they are different.
"Janet's work has been influential for so many reasons," said Judith Houck, Chair of the Department of Gender and Women's Studies. "First, she promoted the use of 'meta-analysis,' a tool for allowing us to capture the state of our collective knowledge on a topic, beyond what garners our attention at any particular moment. Second, she led the psychological field in exploring gender differences, culminating with her development of the Gender Similarities Hypothesis. She also encouraged the discipline to consider the future of sex and gender as useful analytic categories. Third, her work speaks to real world concerns. To name just a few examples, her work has challenged the value of gender-segregated education, highlighted the importance of parental leave, increased our understanding of women and depression."  
Hyde began her academic journey as a mathematics major at Oberlin College, then continued her education at the University of California, Berkeley, where she received a PhD in psychology in 1972. Before joining the faculty at UW-Madison in 1986, Hyde held faculty positions at both Bowling Green State University and Denison University. At UW-Madison, Hyde served as Chair for both the Psychology (1998-2001) and Gender and Women's Studies (2020-2021) departments, was Associate Vice Chancellor for Academic Affairs with responsibility for gender equity  (1990-1992), and held two named professorships.
Throughout her 50-plus year career, the field of psychology changed tremendously – from the cognitive revolution to the development of meta-analysis, the latter being the most crucial statistical advance for Hyde's own research. Over those same years, Hyde said, the psychology of women and gender "went from being seen as a narrow, applied area with no importance for basic psychological science to being much more mainstream. In the 1970s, two journals were launched to carry articles in that area and today, major journals routinely carry articles on the topics of women and gender."
Similarly, Hyde is encouraged by the advancements in the study of race and racism, both in research and teaching. Her desire to see continued growth in those areas led her to work with others to establish the Department of Psychology's Diversity, Equity, and Inclusion Fund, which to date, has raised just shy of $200,000. This fund is being used to increase diversity and equity in the Department; for example, it has been used to help recruit new faculty of color who study race or other aspects of diversity, and to provide additional support to grad students of color and those who are first-generation college students.
A pathbreaking researcher with numerous awards and more than 200 published articles, Hyde remained accessible to students, becoming quite popular for her undergraduate courses, Psychology of Women and Gender and Human Sexuality. Former graduate student Amanda Durik said recently, "Janet did for human sexuality what Julia Child did for French cooking – demystify it, tell it like it is, and add a few quips to make learning about it fun and relaxed."
→ Tell us how Professor Hyde impacted you.
Now, as she looks towards retirement at the end of this month, Hyde announced that she will use her expanded free time to put her knowledge and understanding of gender to work as an advocate for gun safety. "To me, advocating for gun safety is a moral imperative. Legislative initiatives are crucial. And yet, to me, the psychological and gender issues are equally important. What motivates a person to want to own a gun in the first place? How and why do parents socialize their children into gun culture? How are guns linked to men's sense of masculinity? We can use our knowledge of psychology and of gender to understand these questions and design interventions to reduce gun violence."
An extraordinary scientist, mentor, teacher, and leader, Hyde will undoubtedly continue to inspire others to move the field of psychology and gender and women's studies forward.