The UW–Madison Department of Psychology announced Monday the creation of a new associate chair position focused on issues of race, ethnicity, and anti-racism. College of Letters and Science Distinguished Professor of Psychology and Child Emotion Lab Director Seth Pollak assumed the position, effective immediately.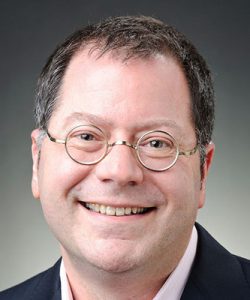 In an email to the department's faculty and staff Tuesday morning, Pollak shared his intention to lead the department in making specific and meaningful steps that move the department forward in the areas of racial equity, inclusion, and diversity. Below is an excerpt from his letter:
We have all received important and impassioned statements from individuals, departments, professional organizations, and businesses affirming their commitment to BlackLivesMatter and the pressing need to address racism. This level of awareness, arousal, and motivation is a critical and meaningful step in the right direction. The department decided to create this new Associate Chair position to ensure that our rhetoric is followed up with concrete and effective actions in our Psychology department.

The Associate Chair for Equity, Inclusion, and Diversity will not change our department's standing committee structure or result in a single new committee. Many departmental initiatives will stem from our standing committee structures. My role will be to coordinate between these committees, to help provide guidance about priorities, and to ensure that we are making quick progress on achieving our goals.

Rather than formulate a single committee, I plan to harness smaller working groups, each of which will focus on a circumscribed problem. My rationale is that this distributed structure will allow us to nurture a ground-up process through which every member of our department (students, staff, lecturers, faculty, alumni) can have an opportunity to help in setting and achieving our goals. This department-wide effort is going to require all of us to pitch in together to create transformative change.

I absolutely believe that we are at an inflection point right now with regard to race. Members of our department have a high level of motivation to be more accountable, and this is a moment in time when we are likely to be able to secure additional resources for diversity if we develop a strong, thoughtful plan. With this in mind, my goals are to (a) identify and implement meaningful actions immediately and (b) help us collectively formulate a vision and longer-term intentional strategy for racial equity and diversity objectives we can work towards.

 We are at a crossroads where our department can either push to make substantial anti-racist changes or miss this opportunity of energy and engagement. There is obviously no single solution here. Yet, in propelling ourselves to think creatively and draw on the best empirical evidence that exists, we can identify promising areas where investment of resources, focus, and experimentation can serve as remarkable and enduring engines of change.
Students, alumni, faculty, and staff are invited to share papers, articles, or resources about equity, inclusion, and diversity in the workplace or higher education to spollak@wisc.edu.
Posted July 14, 2020