Plans for the 2020 Psychology Research Experience Program (PREP) began like any other year, with PREP staff identifying participating labs, reviewing applications, admitting students, and pairing mentees with mentors. When the global pandemic turned everything on its head in mid-March, the summer's program seemed unclear at best.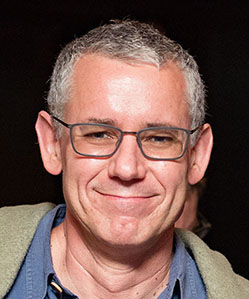 "I recall vividly going into one of my first Zoom meetings with the prospective PI-mentors, feeling pessimistic about the likelihood that PREP would go forward," said Brad Postle, psychology professor and PREP director. "During the course of that meeting, however, an exciting optimism emerged. None of us, as PIs, were shutting down our research operations. Rather, we were adapting, and finding creative and innovative ways to provide to our trainees the support and encouragement that they needed in order to keep doing high-quality science. A consensus quickly emerged that we ought to be able to do the same for our PREP mentees. Just as with us, their worlds aren't standing still, and despite the pandemic they'll soon be graduating and contemplating the next steps in their careers. Programs like PREP that seek to foster the retention and advancement of students from underrepresented groups in academic psychology have a more important role to play than ever before." 
So, on June 1, eight undergraduates from institutions across the U.S. and Puerto Rico began engaging in mentored research that they carried out from their homes, under the supervision of PIs and trainees from seven laboratories. Supported by a National Science Foundation "Research Experiences for Undergraduates" grant, PREP also offered data science workshops in conjunction with LUCID, professional development opportunities, and a mentor training workshop for graduate students and postdoctoral research mentors.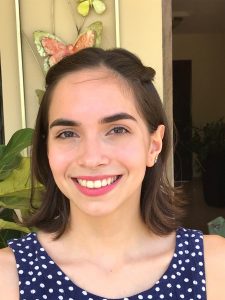 Moving to a virtual format, of course, had its challenges. "I had to leave my dorm at the [University of Puerto Rico – Rio Piedras] and settle with working at my house with my three other siblings, my parents, and a really bad signal and power stability here in Puerto Rico," said PREP participant Dariana Gil-Hernandez. And yet, "this experience definitely exceeded my expectations …. Even if it was at times hard to work and there were many difficulties along the way, we were able to work on a whole project in just two months."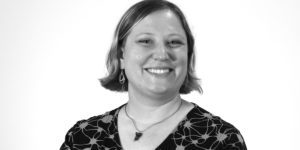 With mentorship from Anna Finley, a Center for Healthy Minds postdoctoral research associate working with Stacey Schaefer on the Midlife in the United States (MIDUS) project, Gil-Hernandez examined the relationship between emotion-modulated eyeblink startle magnitude, anxiety, and emotional memory across the lifespan. "I hoped Dari would gain experience in answering her own research question using MIDUS data," said Finley, "particularly being able to use some of the psychophysiological and neuroscience data that makes MIDUS so unique among longitudinal studies on health and wellbeing. I was unsure how well some of this would transfer to an online format, but with the help of the MIDUS Research Specialists and regular lab meetings we were able to welcome Dari into our lab community and get her involved in research immediately."
From identifying the most stable video chat platforms to determining how to draw on virtual whiteboards together, mentor pairs navigated remote collaboration in varied ways. In terms of research, experiments that are typically carried out with face-to-face testing were adapted to web-based online data collection; in others, big-data analyses of longitudinal databases proceeded as normal.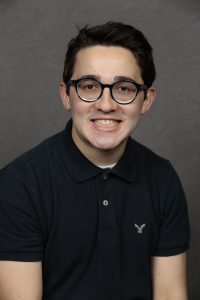 Such was the case for New College of Florida student and PREP participant Benjamin Valen who worked with graduate student Megan Bruun in psychology professor Patricia Devine's Prejudice and Intergroup Relations Lab to identify and investigate various social psychological constructs that are associated with transphobic behavior. "Our method of data collection did not need to change in light of PREP moving to an entirely virtual platform," said Valen. "For our project on transphobia, we recruited our entire sample using an online data recruitment platform."  
PREP participants will showcase their research projects at the annual PREP Symposium, held virtually this year on Thursday, August 6. Projects feature a range of subjects, from Rice University's Jordyn Williams on  "How White People Engage in Racial Allyship with the Black Community" to Northeastern Illinois University's Christian Palaguachi's on "Incorporating Interventions in Intelligent Tutoring Systems to Enhance Conceptual Knowledge of Mathematics." A full program can be found here, and those interested in attending virtually can contact prep@psych.wisc.edu for an invitation.  
Gil-Hernandez and Valen acknowledged that while they would have enjoyed being in Madison for the summer, participating virtually in PREP has strengthened their skills in all stages of the research process and fostered valuable connections with their fellow PREP students, faculty, and graduate students.
Finley agreed. "One of the unexpected 'perks' of an all-virtual PREP is that my collaboration with Dari doesn't have to end once the symposium is finished. We have developed an excellent working relationship while being thousands of miles apart, and I am looking forward to continuing to mentor Dari and work with her to further pursue her research interests within the MIDUS dataset, and hope to get to meet her in person, either in Wisconsin or in Puerto Rico, someday soon."
August 5, 2020