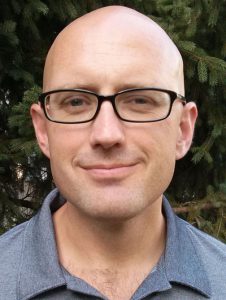 Congratulations to Yuri Saalmann on two multimillion-dollar awards to advance two different tracks of his research: one in the emergence of consciousness and the other in predictive coding.
The National Science Foundation Growing Convergence Research grant awarded $3.6 million to UW–Madison's Saalmann and a team of engineers, neurosurgeons, and neuroscientists from Stony Brook University. One of thirteen awards nationally, the grant will further Saalmann's research on the fundamental problem of understanding what causes the emergence of consciousness.
Using techniques from systems neuroscience, neurosurgery, signal processing and machine learning, and data collected with humans and non-human primates, the research aims to develop models of brain circuit interactions supporting consciousness. Saalmann says improved understanding of the mechanism of consciousness will facilitate the advancement of new therapeutic approaches for disorders of consciousness, such as coma and absence epilepsy.
Another $2.1 million grant to Saalmann and UW–Madison colleague Rob Sanders from the National Institute of Health / National Institute of Neurological Disorders and Stroke will help advance our understanding of how the brain generates predictions which shape how we perceive the world, otherwise known as predictive coding. Predictive coding holds great promise in conceptualizing and treating brain disorders, including depression, schizophrenia, delirium and dementia, as well as understanding sleep and anesthesia.
Congratulations to Professor Saalmann!