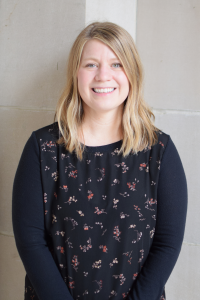 Psychology professor Kristin Shutts has been awarded a 2022-2023 James McKeen Cattell Sabbatical Award. 
Since 1974, the James McKeen Cattell Fund Fellowship has provided professors with a supplemental sabbatical allowance, allowing them to extend their leave time and research efforts. Shutts is one of four to receive the highly competitive award this year, and the seventh University of Wisconsin–Madison professor to receive the award since its inception. 
Shutts intends to spend her sabbatical at the University of Chicago collaborating and learning from scholars who study social cognitive development and who carry out intervention science focused on improving children's learning and well-being.
The Cattell Board of Trustees shared their enthusiasm for her sabbatical plans, saying that they are "quite excited by [her] proposal to develop tools to try to reduce young children's racial biases."
For her part, Shutts says she is "incredibly honored and excited to receive support from the Cattell Fund to support my sabbatical plans. I know that both my research and teaching will be enriched by having the time to collaborate with, and learn from, scholars at the University of Chicago and, of course, at UW–Madison."
Congratulations, Professor Shutts!