Our faculty are recognized nationally for their contributions to the field of psychology, and our reputation as one of the premier psychology departments in the country is undisputed. But there is nothing quite like having an impact on students' lives.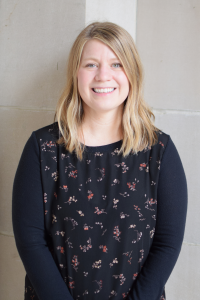 This spring, Professor Kristin Shutts will receive the 2022 Phi Beta Kappa Excellence in Teaching Award, acknowledging her impact and influence on students' intellectual and human development. Shutts is also the recipient of a 2022 Cattell Sabbatical Award and a 2022 UW-Madison Vilas Faculty Mid-Career Investigator Award.
Senior Amelia Dow submitted the PBK nomination, writing, "Working in the Social Kids Lab with Kristin has been the most rewarding experience of my undergraduate career. Before I started working in Kristin's lab, I felt like an insignificant fish in the ocean that is UW-Madison…. Working in Kristin's lab completely transformed my learning experience. I found a community on campus where my hard work was recognized and valued. I learned that I thrive in team environments when I previously thought that I worked best alone. I gained tremendous appreciation for the research that faculty and students conduct on campus across disciplines, and I learned to value knowledge for its own sake. I am incredibly proud to be a part of Madison's research community, and I will take my skills and experiences from my work with Kristin with me into graduate school and my future career."
Congratulations, Professor Shutts!