Like many of her peers, Ami Lieberman's decision to pursue a psychology degree originated in her high school AP Psychology class. "Learning about people and things that related to my everyday life was really intriguing to me," says Ami. "Furthermore, I knew I wanted to pursue a career where I'd be working with people, so psychology seemed like the right fit."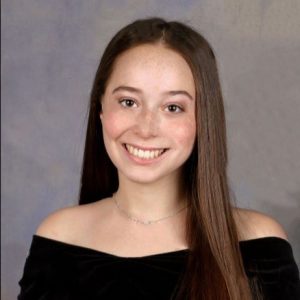 So when Lucas Wiscons, the instructor of her Soc/Psych 456 Introductory Social Psychology course, told the class about a Legal Studies internship opportunity, Ami was hesitant. "I didn't have any previous knowledge of the justice system and didn't see how it related to psychology. But Lucas shared that the psychology-related topics I'm interested in, like mental health and disability, often come up in the court room and shape the outcomes of proceedings." That sealed it. She applied.
Now, as a research intern with The Doing Justice Project, Ami is connecting the dots between law and psychology. From learning about how court proceedings work and how different judges conduct them to studying the types of social interactions that take place between judges, attorneys, and defendants, Ami is strengthening her knowledge of human behavior, motivation, and mental illness.
"I've found that in a lot of the court proceedings I've studied addiction is a topic that comes up in drug possession offenses or driving under the influence/operating while intoxicated offenses (DUI or OWI). This relates to psychology because addictions are a type of mental illness. Judges have recognized how they understand this and understand it takes therapy and treatment to overcome an addiction. In these situations, I've thought about how the psychological perspective on addiction and the legal perspective intersect." 
Returning to the classroom this fall, Ami intends to take psychology courses that are related to legal studies. "I'm still unsure about what type of career path I plan to take post-college, so this internship is giving me an opportunity to further explore my interests. I believe it is important to learn about multiple fields before deciding exactly what I'd like to do after graduation. Through this new experience learning about legal studies and the justice system, I can explore if this is something I'd be interested in continuing to pursue in the future."