When the COVID-19 pandemic brought in-person academic conferences to a halt, research scientist Lilia Rissman and post-doctoral scholar Cassandra Jacobs set out to learn how conferences might change once it is safe to meet again.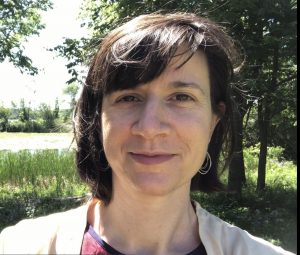 In a survey of 489 researchers studying human behavior and cognition, Rissman and Jacobs asked about their pre-pandemic conference attendance, what they value in conferencing, and their attitudes toward solutions for making conferences more sustainable.
"We found that researchers' average carbon footprints from conference travel are unsustainable in light of recommendations from the Intergovernmental Panel on Climate Change. We also found that researchers are positively inclined towards a variety of changes that would make conferences more sustainable.
Given these results, it will be essential for future conference organizers to provide more sustainable and accessible options, including a virtual option for participation at every conference. For attendees to choose virtual formats, it will be important for conference organizers to provide virtual experiences that are as fulfilling as possible, changes which can also be applied to in-person conferencing. We envision a future of conferencing that is more productive, accessible, and environmentally conscious."
Read more from their paper out now in Collabra: Psychology here.