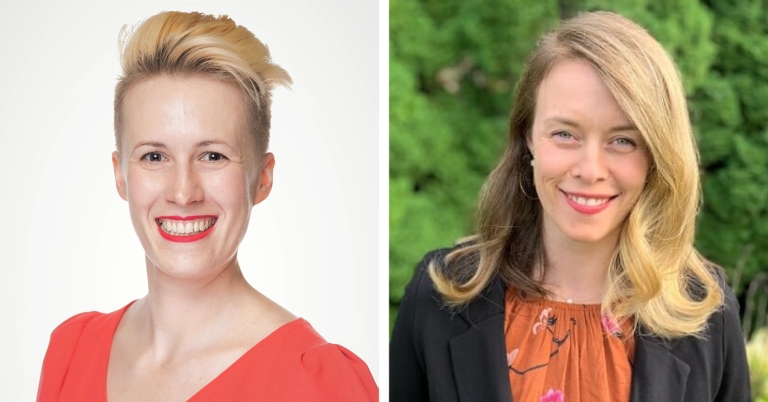 Associate Professor Kate Walsh of the Department of Psychology, along with Assistant Professor Mariel Barnes of the La Follette School, received a Wisconsin Idea Collaboration Grant to evaluate the effectiveness of flexible financial assistance in helping survivors of domestic violence find and maintain stable housing situations.
Offered through the Wisconsin Department of Children and Families (DCF) as part of the Domestic Violence Housing First program, the financial assistance is unrestricted, which means it can be distributed quickly. According to Barnes, "This is particularly important because too often funds supporting survivors have requirements or strings attached that prevent, or at least slow down, funds being dispersed."
The program is just getting started, but so far, domestic violence survivors around Wisconsin have used the financial assistance for security deposits, first and last month rent deposits, utility bills, and even U-Haul rentals.
Barnes explains that "Our project came about because the federal American Rescue Plan provided DCF with the means to offer the flexible financial assistance to domestic violence shelters around Wisconsin. DCF then approached us about doing a three-year study on the program's effectiveness. We also applied for the Wisconsin Idea Collaboration Grant, which has helped us to fund a graduate student researcher for an entire academic year. We're very grateful for the generous award."
Initial reports suggest that the flexible financial assistance has been extremely helpful for recipients. According to Walsh, "If our formal evaluation corroborates these preliminary indications, these data could provide strong support for the continuation and expansion of Housing First funding models here in Wisconsin and across the United States."
The Wisconsin Idea Collaboration Grant series is funded by the UW–Madison's Division of Extension and the Office of the Vice Chancellor for Research and Graduate Education. It prioritizes projects that focus on community involvement in the areas of education, health, and the economy.
Written by Ann Shaffer