Application Opens: 2020 Application date has not been set
Application Deadline:
Admission Notification: Ongoing After Application deadline
Program Dates: 2020 program dates have not been set
Application Link: https://srop-uwmadison.fluidreview.com
*Note that applicants who are not accepted will receive notification once all admissions have been sent out.  Please do not call the Psychology department or send separate admission inquiries.
Please note that these dates are currently tentative and may be subject to change.  All inquiries should be sent to prep@psych.wisc.edu
ABOUT PREP
The Psychology Research Experience Program (PREP) provides intensive mentoring and experience in scientific research and professional development to undergraduates from historically underrepresented populations — those from underrepresented racial and ethnic groups, those from low-income backgrounds, those with disabilities, and first-generation college students — who have expressed and demonstrated an interest in a career in scientific psychology. PREP is unique in that we have a focus on integrating principles and methods of data science into the study of psychology and neuroscience. The program features a balance of mentored laboratory research (approximately 30 hours/week), intensive "bootcamps" on technical skills (e.g., R and Python programming), faculty presentations, professional development and networking opportunities. See the link to "PREP Research Abstracts" on the left for examples from the Summer 2011-2019 programs; see "Program Highlights" under the "About PREP" link for more specifics about the program.
For more information about PREP, please contact:
Information is only available by e-mail. Please do not call the Psychology Department.
University of Wisconsin-Madison
Department of Psychology
Attn: PREP Program
1202 West Johnson Street
Madison, WI 53706-1611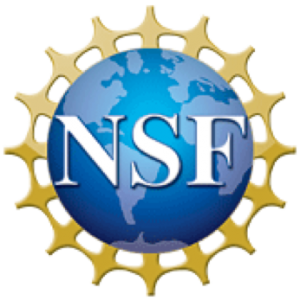 This material is based upon work supported by the National Science Foundation, Grant Number 1757785 with support from the SBE Office of Multidisciplinary Activities (SMA) and the National Center for Science and Engineering Statistics (NCSES).
Any opinions, findings, and conclusions or recommendations expressed in this material are those of the author(s) and do not necessarily reflect the views of the National Science Foundation.
---
---
---
---
---
---
---