THE PSYCHOLOGY DEPARTMENT'S BOARD OF VISITORS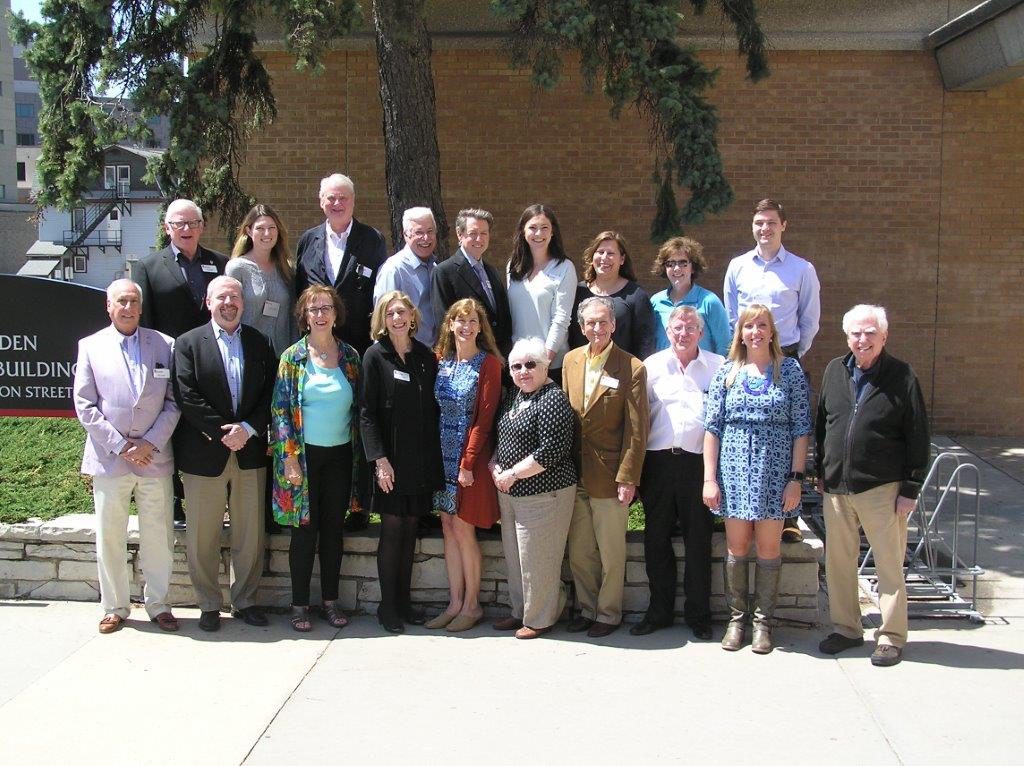 Front Row L-R: Mark Laufman, John Dolan, Janet Hyde, Ila Rothschild, Ann Vertovec, Joyce Rosevear, Sig Sattenspiel, Steve Suomi, Amanda Riek, Dave Weiner.
Back Row L-R: Hill Goldsmith, Caitlin Ziegler, John McSweeny, Karl Rosengren, Craig Berridge, Lauren Duxstad, Tamar Kelber, Patricia Devine, Cameron Hecht

Greetings Fellow Department of Psychology Alumni!
The Psychology Department Board of Visitors is a group of alumni and friends who support, advise, and advocate for the Psychology Department. The general purpose of the Board of Visitors is to assist the Psychology Department in remaining in the top tier of departments in the country.
The Advocacy Board's mission is to:
advise the department on ways of increasing awareness among alumni, students, friends, peers, and the general public, of the department's achievements.
assist the department and the UW Foundation in fund raising for needs that are not met by general purpose revenue;
advocate for the department with the College of Letters and Science and the UW Administration as requested by the department;
advise the department on other relevant matters, as defined and requested by the department.
Fostering greater communication and cooperation, the Board forms a vital bridge between past and present students, between faculty and alumni, and between the University and the larger communities of state, region, and nation in an interconnected, globalized world. Board members' expertise and commitment are valuable human resources for the Department's renewal and growth.
The Department of Psychology Board of Visitors includes executives, physicians, psychologists, attorneys, members of academia and government along with Department personnel.
I encourage you to connect with the Department of Psychology's Facebook page, "UW-Madison Psychology Department Alumni and Friends", and join the Department's Alumni Networking Group on LinkedIn, "UW-Madison Alumni Group."
Please contact Liz Rose, Department Manager, at erose3@wisc.edu for more information about the Board of Visitors and our activities.
We are alumni of one of the preeminent Psychology Departments in the country. With your support we can maintain that position and ensure our students obtain the education they want and need.

Sincerely,
Mark Laufman, Chair
Psychology Board of Visitors